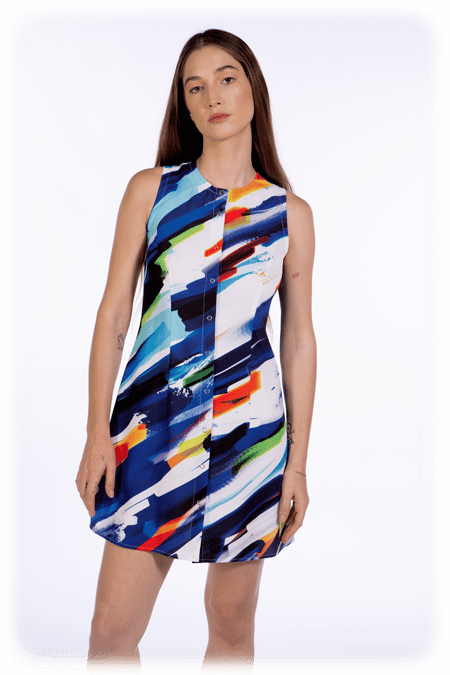 50% OFF - Sleeveless A-Line Dress - Mixed Media
$115.00 / On Sale
Sleeveless dress with front and back princess darts in Mixed Media print. Fitted at the bust with an a-line skirt and back waist tie for an adjustable fit. Silver eyelet snaps up the front.
Lightly textured woven poly fabric; unlined.
Each garment cut from this print will be unique in it's placement and may vary slightly from the garment pictured.
Model is 5'8" and wearing size Small
Made in New York
All measurements are shown in inches.